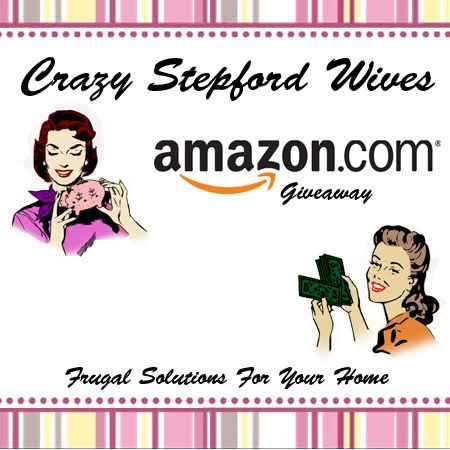 Courtesy of the
Crazy Stepford Wives
Crazy Stepford Wives are proving that you can be frugal in your home, but bear in mind that when you try and be perfect like the 'Stepford House Wives" you may just go a little crazy.
Join the giveaway and be one of the Lucky Housewives!!!
There are 2 prizes of a $100 Gift Certificate for Amazon. Basically $100 to spend on what you want!
a Rafflecopter giveaway
US only Giveaway!